Provider Openings
Stanford Health Care Family Medicine Physician
Family Medicine Physician Opening (full-time)
Stanford Health Care – San Jose, CA
Almaden Family Physicians Medical Group
Almaden Family Physicians Medical Group specializes in preventive care, diagnosis and treatment of acute and chronic illnesses, and oversight of specialty care for our patients. With a long history in Almaden, we have a reputation for providing excellent care. We offer after-hours and weekend visits as well.
We now partner with Stanford Health Care to give you the best healthcare possible, individualized and convenient, with access to Stanford specialists and technology. Going forward, your health needs will be coordinated through MyHealth, our easy-to-use online tool. MyHealth will help you to manage your healthcare appointments, access your confidential medical records, and more. Together we are providing a higher level of health care.
Seeking full-time Family Medicine physician
5 other FM physicians, 1 PA in group
Clinic open extended hours: 8am-7pm Monday-Friday, 8am-5pm Saturday
Providers also staff express care/urgent care clinic adjacent to main clinic
Practice utilizes EPIC EMR
Collegial environment
Practice offers a competitive compensation and benefits package
All qualified applicants will receive consideration for employment without regard to race, sex, color, religion, national origin, protected veteran status, or disability status.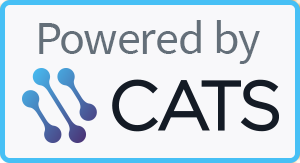 If you would like to inquire about a posted physician opportunity or if you are a private practice physician in Northern California and interested in exploring opportunities for your practice, please contact:
PHYSICIAN RECRUITMENT & DEVELOPMENT